Backporch Storytellers of Charleston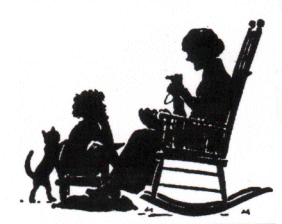 The Backporch Storytellers Of Charleston, SC was organized in 1987 under the leadership of the late "Tita" Heins and Michael Leonard, formerly with the Charleston county library. It began meeting on the backporch of Mrs. Heins'home, thus deriving the name of Backporch Storytellers.
The Backporch Storytellers have been featured at the Old Exchange Building, The annual Ghost Walks Of Charleston, Summerville, and Folly Beach, Creative Spark, First Night of Charleston, Tellebration!, Middleton Place at Christmas, Spoleto, the Berkeley County Museum, Conventions, Coffee Shops, etc.
Several members are listed on the Artist in Residence in Education roster for the SC Arts Commission.
The group is designed to give support to storytellers and other interested adults in the Charleston area in an informal setting. Meetings are a time for sharing stories with one another and for offering insights and resources within the group. Meetings are generally held the fourth Sunday of each month at First Christian Church, 1293 Orange Grove Rd.(See map below). The public is invited. During each meeting we have a program which is designed to enhance the skills of the storyteller. Our annual membership dues are $20.00.
Our current officers include Karen Stinson, President, Margie Clary Vice President, , Laura Stoeffer, Secretary, and Joe Cramer, Treasurer. We have approximately 30 members from all around the Low Country and as far away as Andrews, Cottageville, Harleyville, St. Stephens, and Pensacola, Fl.
Backporch Storytellers sponsors THE LIVE OAK STORYTELLING FESTIVAL each year. The festival brings together noted tellers from the Southeast as well as local talent and Student Tellers from our area schools. We also sponsor a Tellabration, yearly the Saturday before Thanksgiving.

This page has been visited

times.

---